Diesel Generator Room Noise Reduction Solution, Generator Set Noise Reduction Solution
The noise of the diesel generator is very complicated. The noise can be mainly divided into structural sound transmission and air propagation according to the transmission route. The structure propagation refers to the fact that the central air-conditioning main unit of the power generator house in the building propagates through solids mainly for low-frequency noise. Gas noise is transmitted directly through the air to the surroundings. Low-frequency noise is the strongest in amplitude and the most harmful to the human body. Therefore, we need a suitable noise reduction solution for noise control.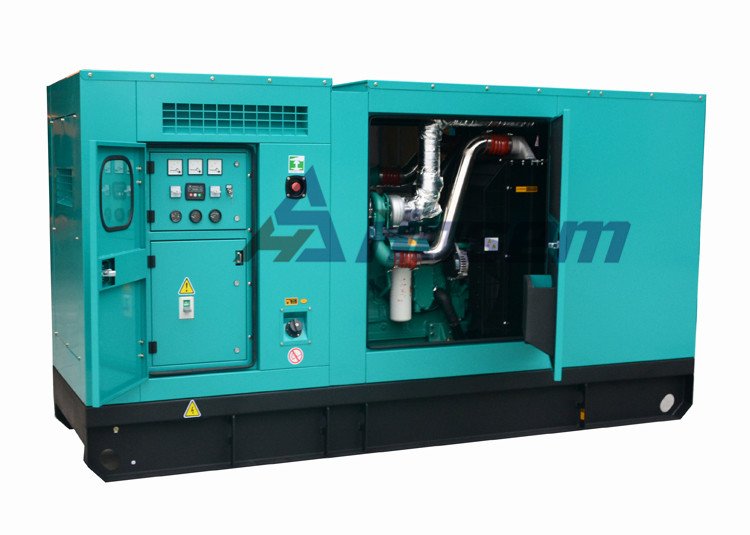 Noise Source Analysis
When the industrial power generators are running, it will produce relatively large mechanical noise, vibration noise, exhaust noise, etc. The ordinary diesel generator room may not be able to block the impact of noise on the plant area.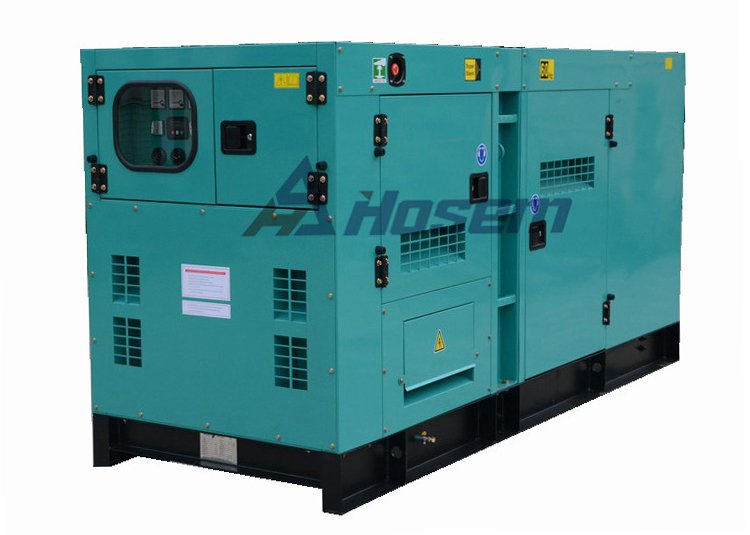 Noise Reduction Method
The usual practice is to use soundproof windows and doors, sound-absorbing ceilings, ventilation and noise reduction inside the power generator room and several noise-reduction solution on the ground.
1. Heat Dissipation Channel
Because the emergency backup generator room needs ventilation and heat dissipation, it is necessary to reserve ventilation passages, and also avoid leakage problems caused by the heat dissipation passages. At the same time, noise dissipation materials are installed for the exhaust holes of the equipment to prevent noise from coming out.
2. Damping pad
The walls and floors in the diesel generator room are made of soundproofing materials to improve the sound insulation effect. The floor is made of shock absorbers for vibration reduction; the ceiling is made of sound absorbers to improve the sound absorption in the diesel generator room.
3. Soundproof windows and doors
Soundproof windows and doors can solve the problem of leakage of doors and windows and reduce the number of unnecessary windows.
The noise reduction measures of the industrial generator room can solve the noise problem by the noise source and the propagation path. By solving the noise insulation of the equipment room and the ground vibration reduction, the noise problem of the power generator room can be solved to a large extent.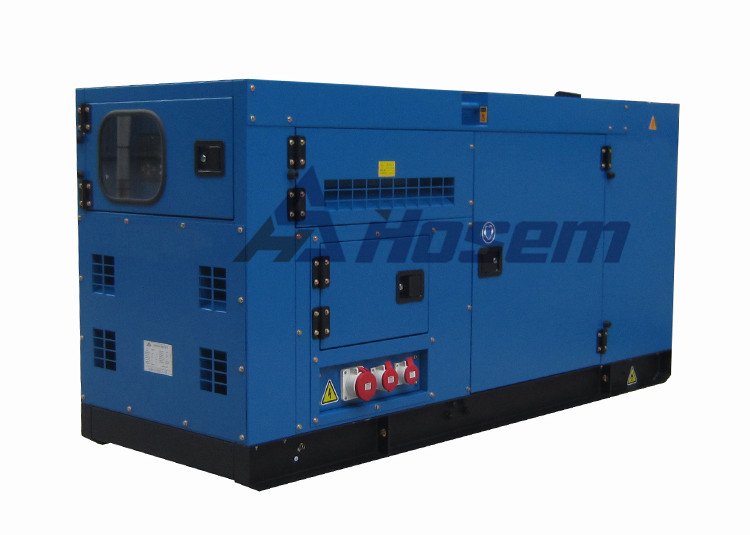 If you need any technologies about the noise reduction solution, you can feel free to contact with us by our services e-mail: edward@hosempower.com and mobile phone number: +86-15959182792, we should be glad to service to you.
Fuzhou Hosem Power Co., Ltd. supply the diesel generator powered by Cummins diesel engine, Perkins diesel engine, Deutz, diesel engine, Volvo diesel engine, Doosan diesel engine, SDEC diesel engine, Yuchai diesel engine, Yangdong diesel engine and other famous Chinese brand diesel engine, the rated output of industrial generator from 3kVA to 3000kVA. All the diesel generator couple with Stamford alternator, Leroy Somer alternator, Marathon alternator, Mecc Alte alternator or Hosem brand brushless alternator. And the control panel with Deepsea, ComAp or Smartgen brand automatic start / stop controller. Please feel free to contact us for more information about our company and products with below contact information:
Fuzhou Hosem Power Co., Ltd.
Rm1125, C2 Building, Cangshan Wanda Plaza, No. 216 Pushang Road, Fuzhou City, Fujian, China.
Tel: 0086-591-86397381
Mob/Whatsapp: 0086-15959182792
E-mail: edwardpower@foxmail.com
E-mail: edward@hosempower.com
Skype: +86 15959182792
Web: www.hosempower.com
Web: www.generatorsindustrial.com