Supply the Air Cooled Generator Set Rate Output from 0.65kW to 10kW.
Fuzhou Hosem Power Co., Ltd. one of the top manufacturers specialize in manufacturing general gasoline generator, diesel generator, and welding generating sets. The water-cooled generator from 7kW to 2000KW, air cooled diesel generator from 2kW to 10kW, air-cooled gasoline generator from 650W-10KW, and welding generator set from 120A to 300A with MMA welding process.
The air cooled diesel generator set with a single cylinder or two cylinders air cooled diesel engine, which is produced by Fuzhou Hosem Power Co., Ltd., couple with Hosem brand alternator. The supplied rated output from 2.5kW to 10kW.
The small diesel generator is mostly used for personal house or small shops, like a mini-market. The 2kW and 3kW diesel generator with open-type, and 4.5kW and bigger output diesel generator with open-type or soundproof type for optional.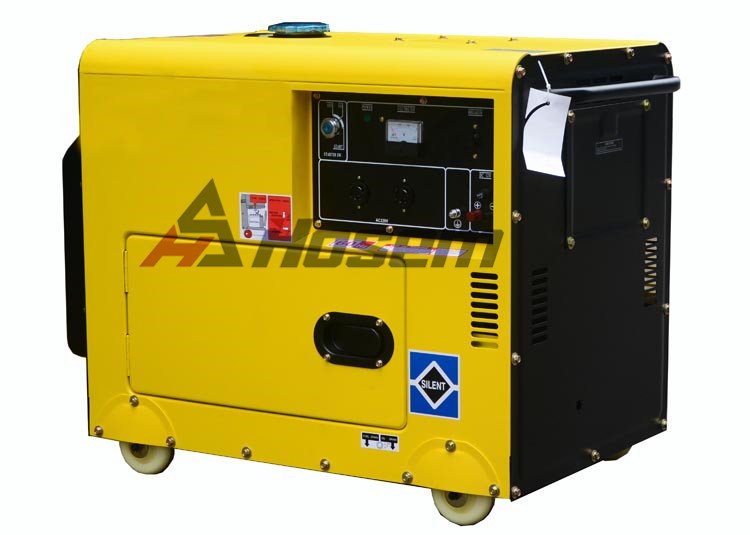 Air-cooled Type Small Diesel Generator For House Use
The air-cooled diesel engine is with the engine model GF170F for 2kW, GF178F for 3kW, GF186F 4.5kW, GF188F for 5kW, GF190F for 6kW, GF192F for 6.5kW, GF1100FE for 8kW diesel generator with single cylinder and GF292FE for 10kW diesel generator with double bearing. And the 5kW diesel generator with a GF188F diesel engine is the most popular use in the market.
The gasoline generator, supply output from 0.65kW to 10kW with the high-quality gasoline engine.
The supplied air cooling generator set with 50Hz or 60Hz, the voltage from A.C. 110V to 480V for client choice.
Try our products and services, we will supply the best quality diesel generator set with reasonable price, and will be your best air cooled generator set supplier in the world.