Generator Industrial Rated Output 180kVA with Perkins Diesel Engine
200kVA Diesel Generator Supply Scope:
1. Industrial Generator standby output 200kVA;
2. Industrial Generator prime output 180kVA;
3. Rate frequency at 50Hz;
4. Perkins diesel engine 1106A-70TAG3;
5. Hosem Power alternator model ASF274G;
6. Smartgen brand HGM6110N automatic start / stop controller;
7. BAC60A Automatic Battery Charger;
8. Two of 100A free maintenance battery for starting;
9. 200Litres base frame fuel tank for he generator industrial.
10. Soundproof and weatherproof canopy for the Perkins industrial generator.
11. ATS, Parallel Panel, Distribution Panel for optional.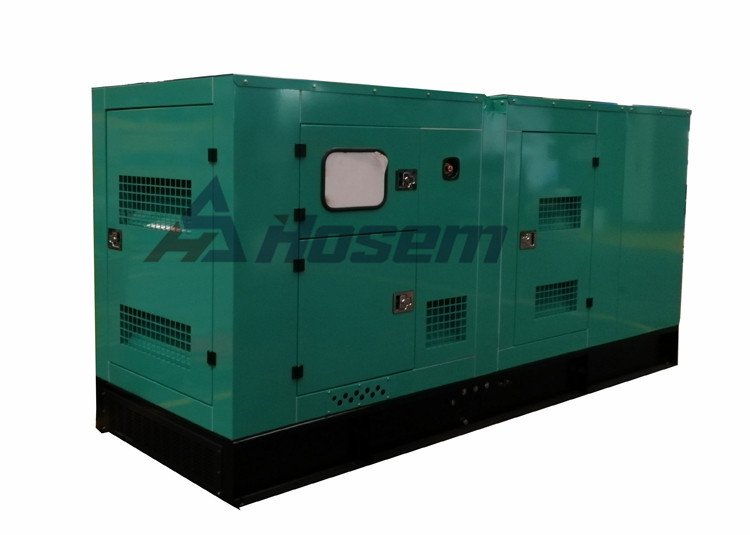 Specification of 200kVA Diesel Generator:
Model

A-P200

Max. Power

kVA

200

kW

160

Rate Power

kVA

182

kW

145

Frequency

Hz

50

Rate Voltage

V

400/230

Oil Consumption

L/H

0.115

Dimension For Open-type Diesel Generator

mm

2550 X 800 X 1400

Weight For Open-type Diesel Generator

kg

1630

Dimension For Soundproof Generator

mm

2900 X 1080 X 1500

Weight For Soundprof Generator

kg

2090

Genset Controller Brand and Model

Smartgen HGM6110N

Engine Manufacturer

Perkins U.K.

Engine Brand

Perkins

Engine Model

1106A-70TAG3

No. of Cylinder

6 Cylinder in line

Aspiration

 

Turbocharged and Air to Air Aftercooled

Governor

Electric

Engine Max. Output Power

kW

179.8

Displacement

L

7.01

Starting Voltage

V

12

Bore

mm

105

Stroke

mm

135

Exhaust Gas Flow

m3

/min

24.4

Exhaust Gas Temperature

℃

478

Lubrication Oil Capacity

L

16.5

Cooling Water Capacity

L

21

Alternator Manufacturer

Fuzhou Hosem Power Co., Ltd

Alternator Model

ASF274G

Alternator Brand

Hosem

Rate Output

kVA

182

Frequency

Hz

50Hz

Altitude

M

≤

1000

Insulation

Class H

Voltage Regulation

AVR Model SX460

Protection Grade

IP23

Alternator for optional

Leroy Somer, Marathon, Mecc Alte and Hosem brand Brushless alternator for optional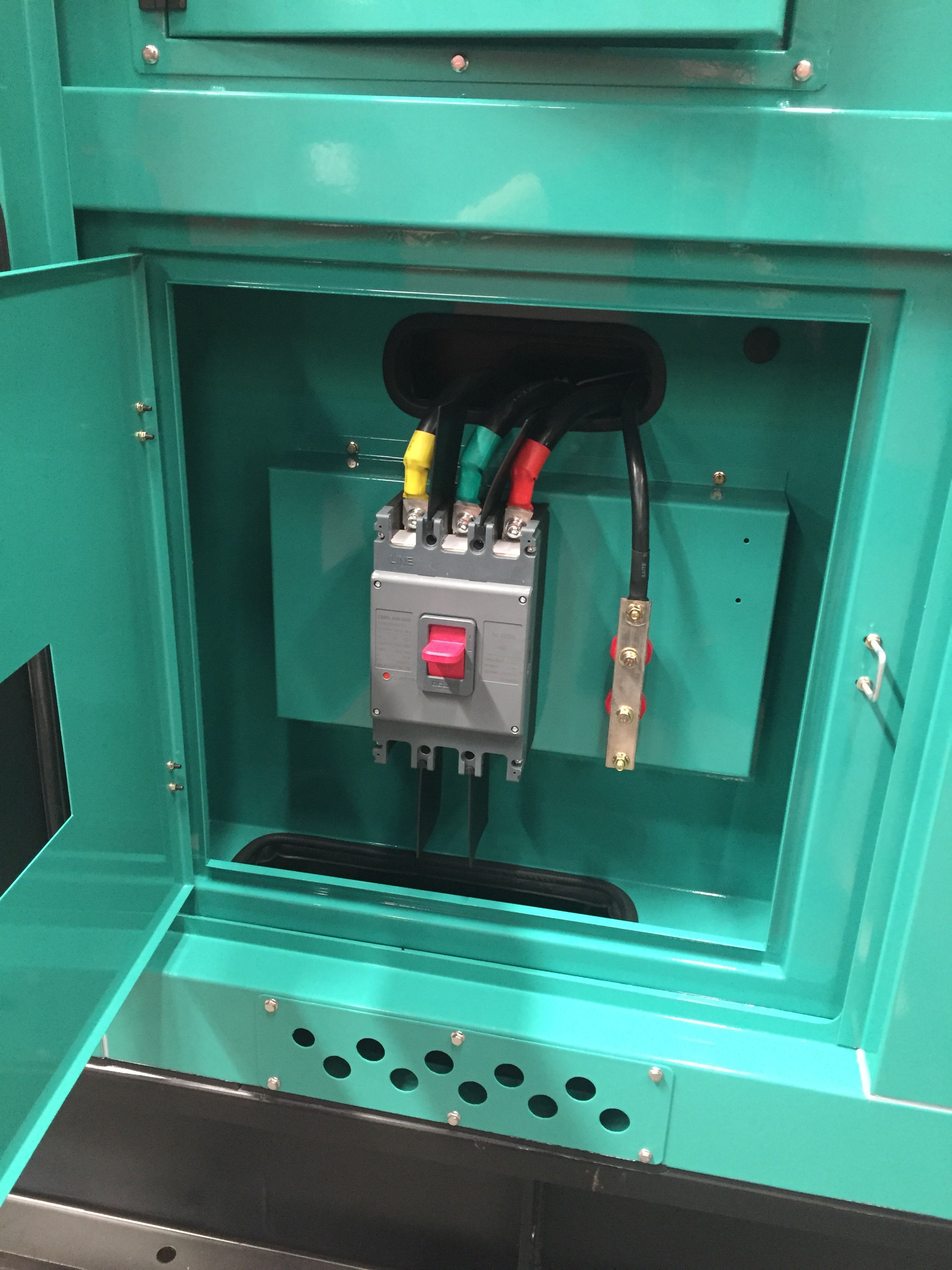 Note:
1. Standby power for generator industrial 100%, which is available for up to 500 hours per year of which maximum of 300 hours per year is continuous running, not exceedable, but required power for governing purpose only has to be considered. Necessary supply of engine power usually 10% for governing purpose only.
2. Prime power 100% , average power output ≤ 80%, no time limitation, plus 5% additional power for governing purpose only.
3. Continuous power 100% , no time limitation, plus 10% power for governing purpose only.
4. Ratings in accordance with ISO 8525 LTP. Alternator efficiency please see datasheet. 1500 min-1 = kVA, 1800 min-1 = kWe
5. At calorific value 42700 kJ/kg + 5 %, density 0.835 kg/dm3, temperature 280 K.
6. Technical data and max. permissible torque for fan drive see data sheet.
7. Sound power values measured in accordance with ISO 6798.
8. The heat quantities are valid for the dimensioning of the cooling system.
9. They are given for the engine with the highest fuel consumption. For further application guidance see generator set Installation Manual.
10. Generator industrial all data are provided for informational purposes only and are subject to amendment.