200kVA Perkins Industrial Generator with Engine 1106A-70TAG4
Supply Range of 200kVA Perkins Generators:
1. Diesel Generator Continue Output: 200kVA at 50Hz;
2. Diesel Generator Max. Output: 220kVA at 50Hz;
3. Frequency: 50Hz (60Hz for optional);
4. Rate Voltage: 400/230V (A.C. 110V-690V for optional);
5. Perkins Diesel Engine Model 1106A-70TAG4;
6. Leroy Somer Alternator Model TAL-A46-B;
7. Mounted with Deepsea Brand Model DSE7320 Automatic Start / Stop Controller;
8. The 200kVA Diesel Generator with 400A MCCB;
9. Mounted with Dampers for Perkins Diesel Engine and Leroy Somer Alternator;
10. Supply 250Litres Base Frame Fuel Tank for the 200kVA Industrial Generator, Can Be Continue Run for 8Hours at 75% Load.
11. Supply 50 Degree Celsius Radiator with Complete Cooling System.
12. Install the Domesitc Type Muffler for the Soundproof Diesel Generator to Make It More Silent;
13. Hosem Power Design or Denyo Design Soundproof Canopy for Optional;
14. Have Stamford alternator, Marathon alternator, Mecc Alte alternator or Hosem brushless alternator for optional.
15. Have ComAp controller or Smartgen controller for optional.
Specification of 200kVA Perkins Industrial Generator:
Model

A-P220

Max. Power

kVA

220

kW

176

Rate Power

kVA

200

kW

160

Frequency

Hz

50

Rate Voltage

V

400/230

Oil Consumption

L/H

0.126

Dimension For Open-type Diesel Generator

mm

2550 X 800 X 1400

Weight For Open-type Diesel Generator

kg

1630

Dimension For Soundproof Generator

mm

3200 X 1080 X 1500

Weight For Soundprof Generator

kg

2090

Genset Controller Brand and Model

Deepsea DSE7320

Engine Manufacturer

Perkins

Engine Brand

Perkins

Engine Model

1106A-70TAG4

No. of Cylinder

6 Cylinder in line

Aspiration

 

Turbocharged and Air to Air Aftercooled

Governor

Electric

Engine Max. Output Power

kW

196.3

Displacement

L

7.01

Starting Voltage

V

12

Bore

mm

105

Stroke

mm

135

Exhaust Gas Flow

m3

/min

24.4

Exhaust Gas Temperature

℃

478

Lubrication Oil Capacity

L

16.5

Cooling Water Capacity

L

21

Alternator Manufacturer

Emerson Electric Co.

Alternator Model

TAL-A46-B

Alternator Brand

Leroy Somer

Rate Output

kVA

200

Frequency

Hz

50Hz

Altitude

M

≤

1000

Insulation

Class H

Voltage Regulation

AVR Model R205

Protection Grade

IP23

Alternator for optional

Leroy Somer, Marathon, Mecc Alte and Hosem brand Brushless alternator for optional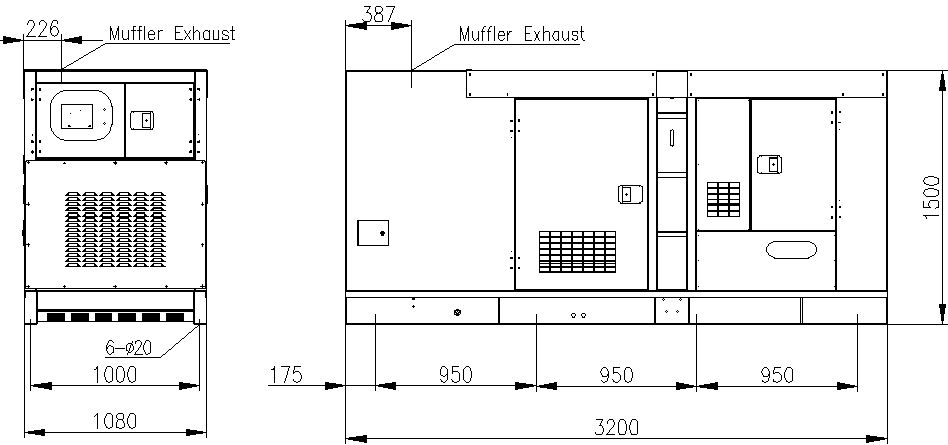 Hosem Power suply the soundproof canopy with Hosem Power design or Denyo design soundproof diesel generator for optional.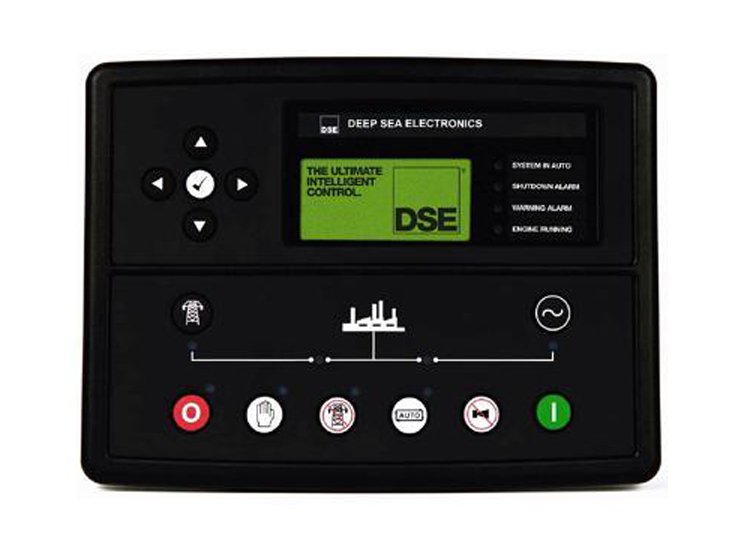 Warranty of the 200kVA Diesel Generator:
All equipments are guaranteed for a period of 12 months limited 1000 operating hours from date of initial start up, subject to which occurs first, warranty against defective material and workmanship, The warranty will be void if tampering, abuse and violence, lack of proper maintenance or force majeure. Daily usage consumption parts (i.e. filters) are not under warranty coverage.