Deutz Generator 125kVA with Engine BF4M1013EC G2 For Emergency
Fuzhou Hosem Power Co., Ltd. supply 125kVA diesel generator powered by Deutz brand diesel engine, which is made by Deutz (Dalian) Engine Co., Ltd. The supply scope of the Deutz Generator 125kVA as follows: 
1. Standby Output of Deutz Generators: 125kVA / 100kW at 50Hz
2. Prime  Output of Deutz Generators: 113kVA / 90kW at 50Hz
3. Voltage: 400 / 230V (We have voltage from A.C. 110A to 690V for choice)
4. Rate Current: 162A
5. Deutz Diesel Engine Model BF4M1013EC G2 Max. Output 116kW at 1500R.P.M.
6. Stamford Alternator Model UCI 274 D
7. Deepsea DSE7320 Controller 125kVA Deutz Generator
8. 250A Breaker for the Deutz Generators
9. Base Frame Tank with Capacity at 186Litres for diesel generator continue run for 8hours at 100% load. 
10. Deutz Original Cooling System. 
11. Denyo Design Soundproof Canopy with Noise Level at 75dBA. 
12. Two of Free Maintanance Battery Capacity at 100A for the 125kVA Deutz Generator. 
13. Domestic Muffler for the Deutz Silent Generator.
14. Each Two Dampers for Diesel Engine and Alternator
Specification of 125kVA Deutz Diesel Generator: 
Model

A-DE125

Standby Power

kVA

125.0

kW

112.5

Rate Power

kVA

113.0

kW

90.4

Frequency

Hz

50

Rate Voltage

V

400/230

Oil Consumption

L/H

0.076

Dimension For Open-type Generator Set

mm

2130 X 900 X 1548

Weight For Open-type Generating Set

kg

1200

Dimension For Soundproof Generator

mm

2900 X 1080 X 1500

Weight For Soundprof Generating

kg

1600

Genset Controller Brand and Model

Deepsea DSE7320

Engine Manufacturer

Deutz (Dalian) Engine Co., Ltd.

Engine Brand

Deutz

Engine Model

BF4M1013EC G2

No. of Cylinder

4 Cylinder in line

Engine Model

 

Turbocharged & Aftercooled

Governor

Mech

Engine Max. Output Power

kW

116

Displacement

L

4.764

Starting Voltage

V

12

Bore

mm

108

Stroke

mm

130

Exhaust Gas Flow

m3

/min

N.A.

Exhaust Gas Temperature

℃

527

Lubrication Oil Capacity

L

11

Cooling Water Capacity

L

19.7

Alternator Manufacturer

Cummins Generator Technolgoies

Alternator Model

UCI 274 D

Alternator Brand

Stamford

Rate Output

kVA

120

Frequency

Hz

50Hz

Altitude

M

≤

1000

Insulation

Class H

Voltage Regulation

AVR Model SX440

Protection Grade

IP23

Alternator for optional

Leroy Somer, Marathon, Mecc Alte and Hosem brand Brushless alternator for optional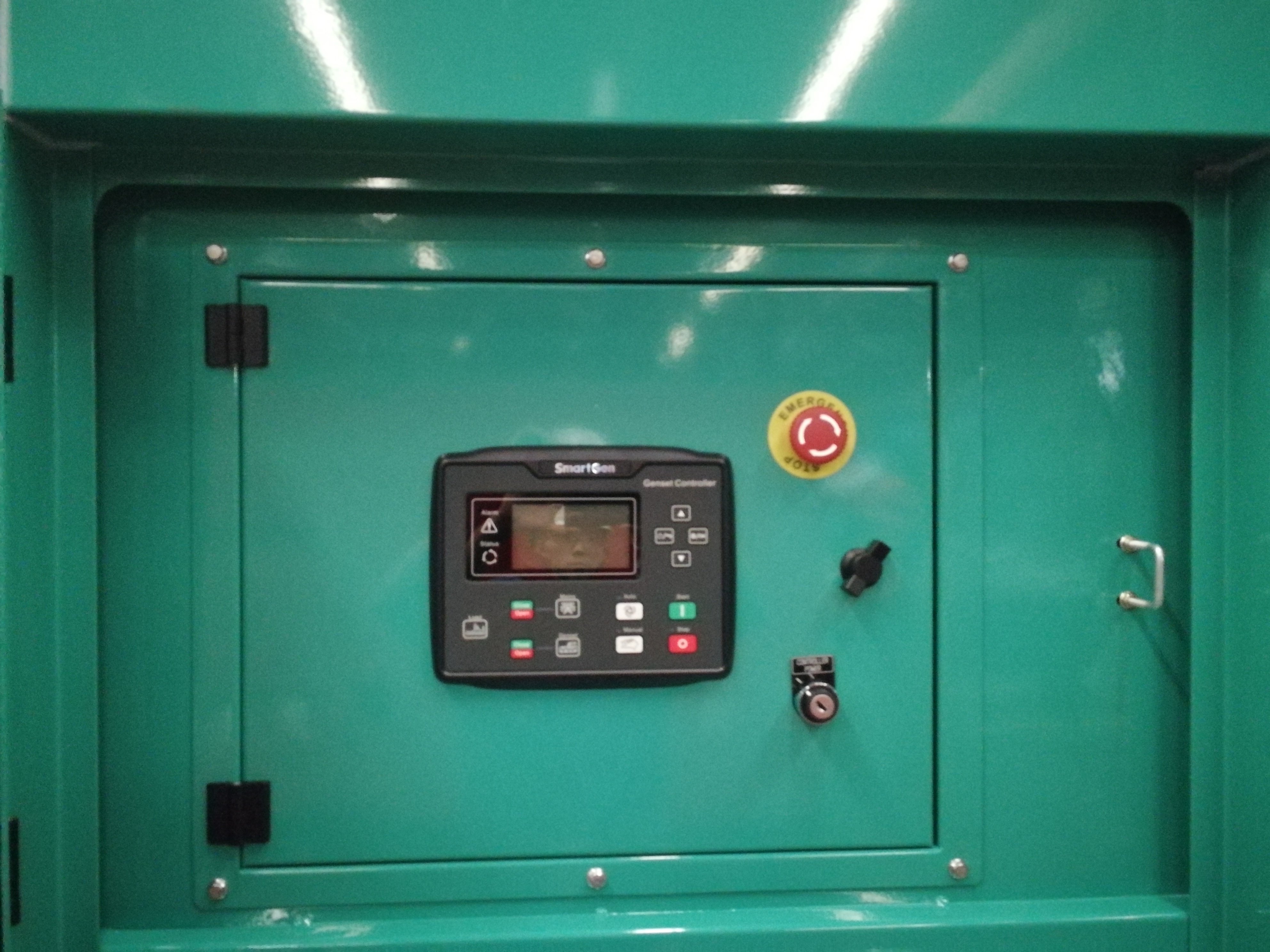 Starting System of Deutz Generator: 
Start system that uses an electrical motor, battery, battery disconnector and battery charge alternator that is driven
by the engine itself. The start motor and the battery charge alternator are originals from the engine manufacturer.
Lead acid battery with sealed structure to prevent leaks, maintenance free, large start-up capacity maintaining the voltage due to its low internal resistance and small volume thanks to its rolled plates design that guarantees it will withstand many discharges with large temperature changes.