Volvo Diesel Generator 200kVA Caterpillar Design
Fuzhou Hosem Power Co., Ltd. is a profession factory which produced diesel generator, biogas generator, natural gas generator and heavy oil generator. All of our diesel generators are of good quality. Hosem power can supply various kinds of generator sets, such as soundproof diesel generator, waterproof generator, trailer diesel generator, natural gas generator, biogas generator and LPG generator.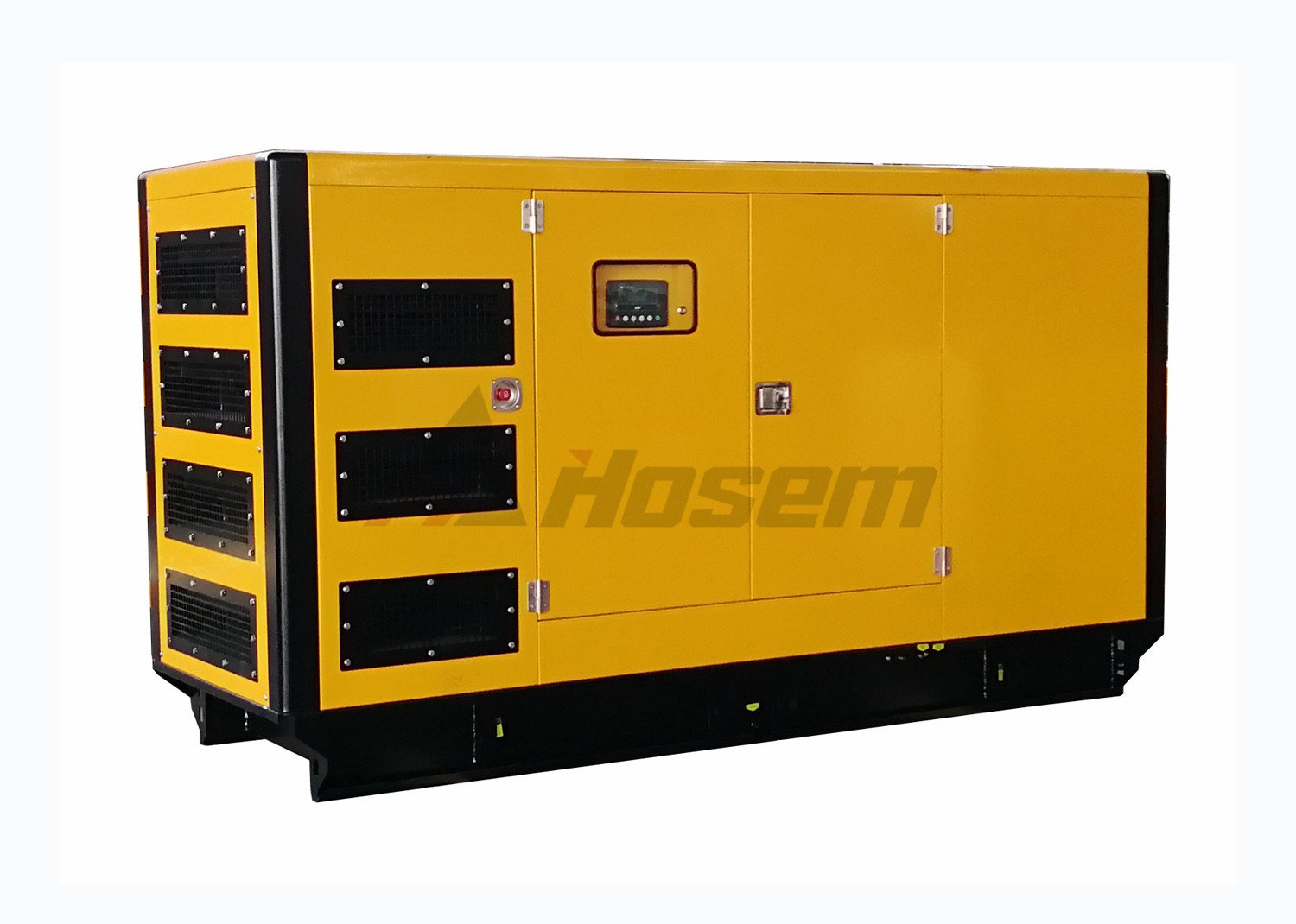 Volvo diesel generator 200kVA is a set of complete equipment for electrical power supply. The 200kVA diesel generator constitutes by Volvo engine model TAD733GE, high-quality Leroy Somer alternator model TAL-A46-B and advanced full automatic control system, the diesel generator is produced through strict test, which together provides reliable power no matter as standby, prime or continuous use.
Volvo Diesel Generator 200kVA
Genset Model: A-V220S
Prime Power: 200kVA / 160kW;
Standby Power: 220kVA / 176kW
Technical Specification for Standard Soundproof Diesel Generator:
Diesel Generator adopts 3 phases 4 wires output, with output 400V/230V, Frequency 50Hz (Optional for 60Hz), Power factor at 0.8, Neutral point to earth and protective performance complies with NEMA1 and IP23 standard.
Manufacturer: Fuzhou Hosem Power Co., Ltd.
Original: China
Engine Brand: Volvo
Engine Original: Sweden
Alternator brand: Leroy Somer
Optional alternator brand: Marathon, Stamford, Mecc Alte or Hosem Brand
Frequency: 50Hz, and 60Hz for optional
Certification: ISO, CE, TL,
Power Factor: COSΦ 0.8 (lagging)
Phase/Wires: 3 phase 4 wires
Aspiration: Turbocharged , Air-air inter-cooling
Start mode: DC24V Electric Start with free maintenance battery.
Fuel: 0# light diesel
Frequency fluctuation: ≤ ± 0.5 %
Voltage distortion: <4%
Protection: IP23
Voltage control: AVR model R205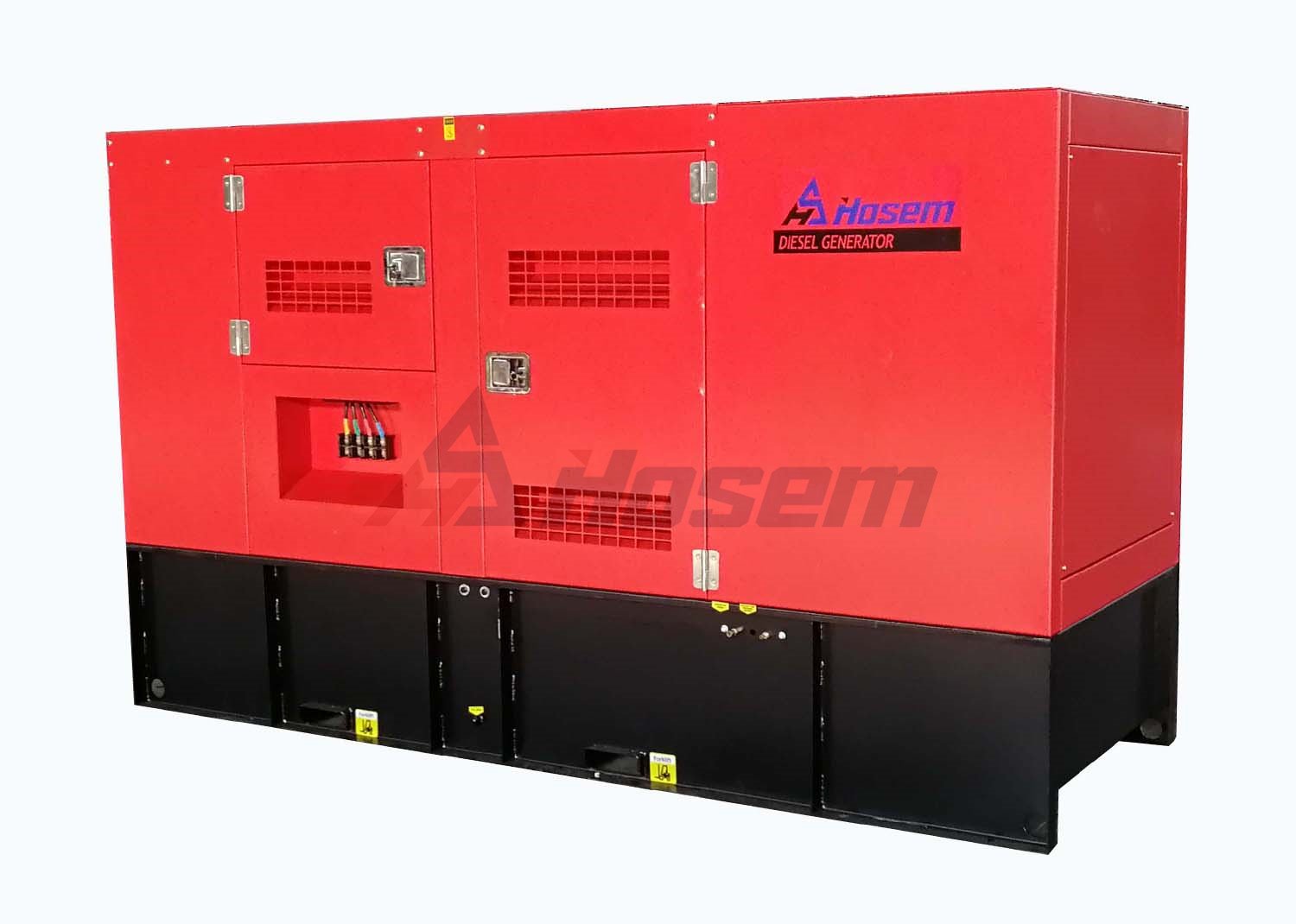 Parameter:
Power Factor: 0.8 (lagging)
Protection Standard: IP23
Model of Connection: 3 phase 4 lines
Insulation Grade: H
Frequency Drop(%): ≤ 0.5
Transient state frequency deviation(%): (advertised power) +10~-7
Frequency Recovery Time(S): ≤ 3
Voltage Recovery Time(S): ≤ 4
Waveform Distortion(%): ≤ 5
Features:
High fuel efficiency: Less fuel consumption at a leading level than other competitive products.
The turbocharger with waste gated design: Optimizes operation across the torque curve resulting in excellent low-end torque.
Compacted yet durable and dependable engine: Volvo engines contain up to 40% fewer parts than competitive engines in its class. This results in a better power-to-weight ration, less chance of failure and lower repair cost.
Advanced design and manufacturing: Make the engine delivers superior performance and lower cost than competitive engines.
Excellent cold start performance: Optional assistant cold starter with improved 6.6KW starter and intake air heater.
Excellent performance and advantage: Adopt advanced design to achieve higher horsepower and lower weight.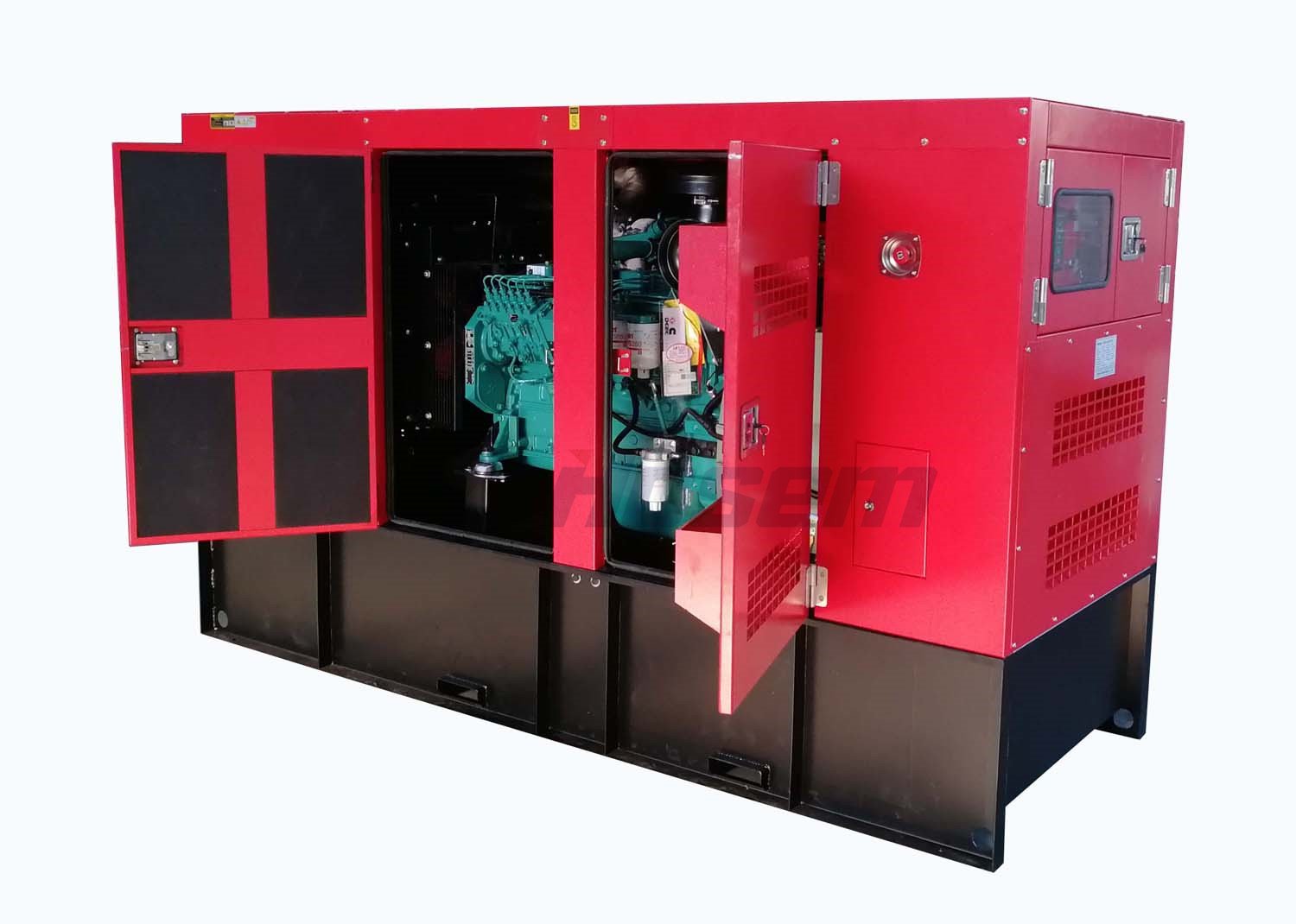 Features of Hosem Power Volvo Diesel Generator:
Compact structure, reliability, good performance, a world-famous brand
Type: Open-type or Soundproof Type for Optional. The soundproof diesel generator with Caterpillar design, Denyo design or Atlas design.
Engine: Volvo brand made in Sweden
Alternator: Leroy Somer brand for standard, Stamford, Marathon, Mecc Alte or Hosem for optional.
Controller: Deepsea model DSE7320 as standard, Smartgen or ComAp brand controller for optional.
Features of Volvo engine:
Four strokes, fan turbocharged engine, turbocharged and turbocharger intercooler technology
Unique Volvo PT fuel system, high-efficient fuel supply system, four valves per cylinder, direct injection, sufficient combustion, low pollutant emission, reliable, environmental protection, fuel-saving, satisfied for varied emission standards. Less fault rate and maintenance cost, fewer maintenance times.