Isuzu Diesel Generator Rated Output From 20kVA to 52kVA For Commerical and Industrial
The Isuzu diesel generator is powered by Sino-Japanese Joint venture Jiangxi Isuzu Engine Co., Ltd. with diesel engine model JE493DB-04, JE493DB-02, JE493ZDB-04, and JE493ZLDB-02 for 20kVA to 41kVA Isuzu diesel generator set with 50Hz, 1500R.P.M. And the Isuzu diesel engine with model JE493DB-03, JE493DB-01, JE493ZDB-03, and JE493ZLDB-01 for 25kVA to 52kVA 60Hz Isuzu generator set with 1800R.P.M.
The Isuzu diesel generator set use the Stamford alternator as the standard, and Hosem Power have other alternator brand for optional, included Leroy Somer, Mecc Alte, Marathon and Hosem brand brushless alternator.
Hosem Power Isuzu diesel generator with Delixi brand circuit breaker as the standard, and we have the ABB, Schneider and Siemens brand breaker for optional.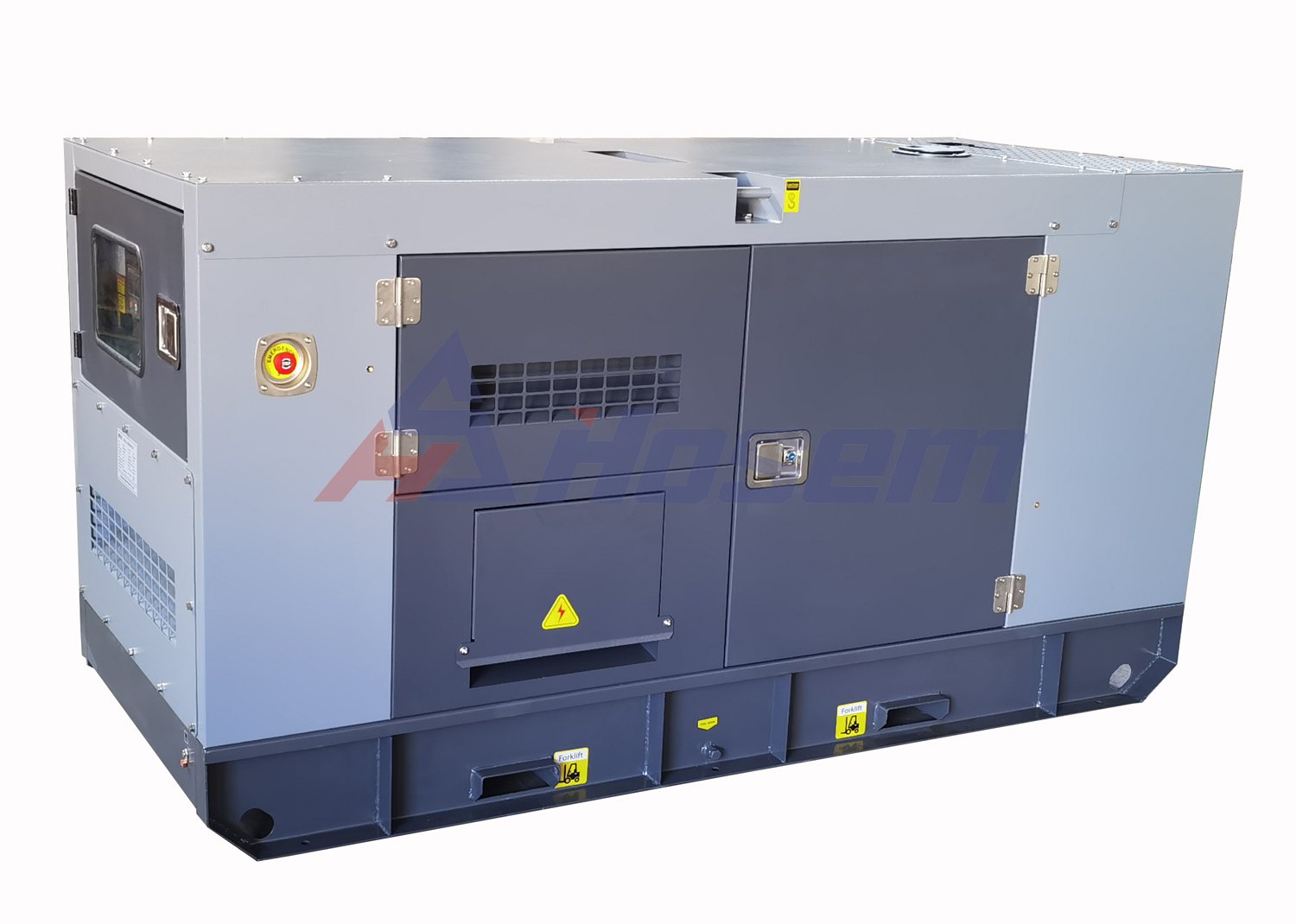 Diesel Generator Powered by Isuzu Diesel Engine for Industrial
The control panel of the Isuzu diesel generating with Deepsea brand controller model DSE6120 with automati starting and stop, the control panel with the AMF function for monitor the city power used with ATS as the automatic control the diesel generator set start & stop starting. Hosem Power Isuzu generator also have the other model of Deepsea controller such as DSE7320MKII, DSE6020, DSE3110, DSE7420. And also each model of ComAp brand controller, Smartgen brand controller for optional.
Hosem Power have each kind design of soundproof canopy for optional, also accept the customized made of the soundproof canopy. The noise level of the Isuzu soundproof diesl generator with noise level at 65dBA to 70dBA at 7 meters.
As the optional parts, we also supply the ATS (Automatic Transfer Switch), Daily Fuel Tank, Distribution Panel, and Parallel Panel for the Isuzu diesel generator.